The Philosophy of Spiritual Activity
GA 4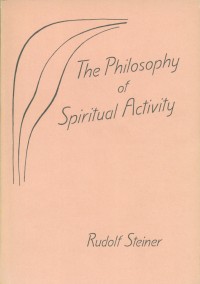 This volume is a translation of Die Philosophie der Freiheit. The German volume is number four in the Collected Edition of Rudolf Steiner's works. It was translated by William Lindeman.
The cover Graphic Form is by Rudolf Steiner (originally as a study for the book Truth and Science). Layout and lettering by Peter Stebbing.
Science of Spiritual Activity (Freiheit)
The Reality of Freedom (Freiheit)
Final Questions