Goethe's Conception of the World
GA 6
Here, Goethe's outlook is presented not only as a self-contained system, but also in connection with the ideas of Schiller and Hegel. A certain emphasis on Platonism is made, and its bearing on Goethe and his outlook. Chapters emphasize Goethe's work, such as the process of metamorphosis, and studies in color. Originally published in German as, Goethes Weltanschauung.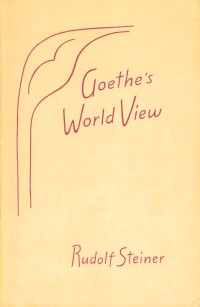 This edition of Goethe's World View is a new translation by William Lindeman from Goethe's Weltanschauung, published by Verlag der Rudolf Steiner Nachlassverwaltung, Dornach, Switzerland, 1963. The Cover Graphic form is by Rudolf Steiner (originally as a study for the book Truth and Science). The layout and lettering are by Peter Stebbing.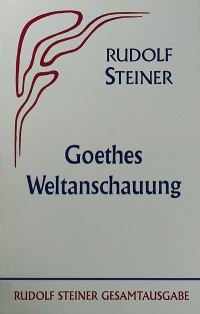 Die Ergebnisse von Steiners langjähriger intensiver Beschäftigung als Herausgeber von Goethes naturwissenschaftlichen Arbeiten erfahren hier eine zusammenfassende Darstellung. Inhalt: Goethes Stellung innerhalb der abendländischen Gedankenentwickelung / Die Anschauungen über Natur und Entwickelung der Lebewesen / Die Betrachtung der Farbenwelt / Gedanken über Entwickelungsgeschichte der Erde und Lufterscheinungen / Goethe und Hegel.